Rogue Dog Charging Data Cable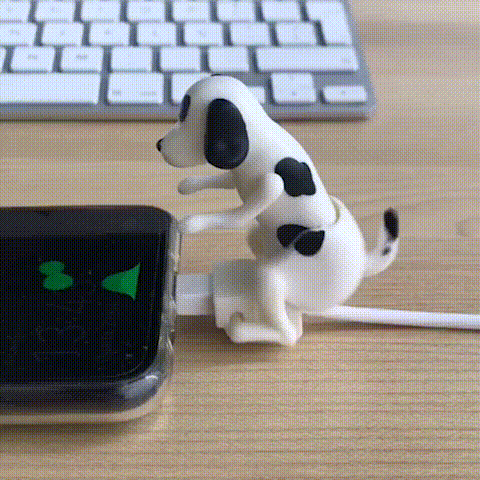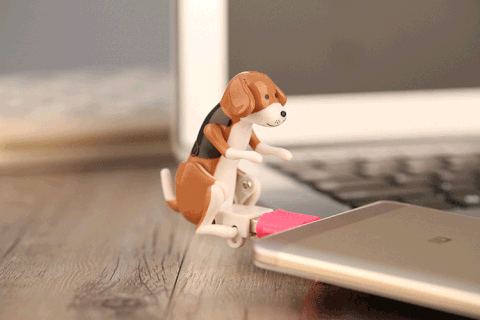 Description:

· This mini cute dog is compatible for Android.
· No power is need.
· Once connected with plug and phones, it starts to hump.
· Great for stress relieving by watching it hump.
· Small size, easy to carry.





Technical specs:

· Core: oxygen-free pure copper
· Material: environmental protection TPE material
· Function: charging + data transmission
· Color: orange; white

PACKAGE INCLUDES:
· 1 x Puppy Charging Cable





Instructions
:

· Charging + transmission 2-in-1: give full play to performance and ensure that charging and data transmission occur simultaneously

· 3A fast charge No hot: farewell to hot charging in summer, farewell to mobile phone hot during mobile games

· TPE material is more durable-covered with tough TPE material, strong and durable, anti-winding




Notes:

【High-quality Material Fast Charging】The cable is made of TPE material. It is durable, skin-friendly material with smooth texture, flexible lines, no knots, speed increased by 50%, faster charging speed, thick copper core wire, fast charging without flickering
【Relieve Stress】The rogue dog USB cable can be used as a stress relief cable. You can control the dog's movement by shaking the dog's arm upwards, and observe the hump movement to help you relieve the stress of a stressful day
【Small and Convenient Durable】Small size, light weight and easy to carry, its mini size can ensure easy storage, easy to carry, suitable for stray dog charging cable for Apple and Android phones.Technology has been updated to avoid loose contact, 4000 swing test and 24H salt spray test.