Desktop Silicone Lipstick Storage Box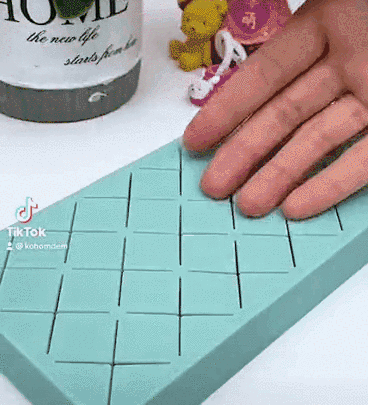 Description:
· Quality Material: Made of soft silicone, our products not only provide you with a better feel
· Soft and Protective: The shelf is made of soft silicone for better softness and helps protect a variety of expensive and delicate lip glosses, eyebrow pencils and other tools.
· Practical for Use: This product can be reused. You can use it to store lipstick, lip glaze, nail polish, stud accessories, foundation brushes, eyebrow pencils and more.
· Easy to Store Lipsticks: It looks like smooth chocolate. The lipstick box is in the form of a sub-lattic box, and the soft nature of the silicone material helps to store and protect the lipstick at the same time.
· Large Capacity: With 18-grid large capacity storage to meet your needs.


 Technical specs:
· Name: 18-grid Silicone Lipstick Storage Rack
· Material: Silicone + ABS
· Size: about 18.9*9.2*2.5cm/7.44*3.62*0.98in
· Weight: about 170g
· 1*Silicone Lipstick Storage Rack

· Small weight: 85g (99.1g with packaging)
· Medium weight: 152g (188g with packaging)
· Large weight: 200g (260.1g with packaging)
Instructions
:
· Place it on your dressing table, you can put lipstick, eyebrow pencil, and other cosmetic items
Notes:
· Silicone material, afraid of fire! Please keep away from high temperature objects