Powerful Toilet Dredge Tool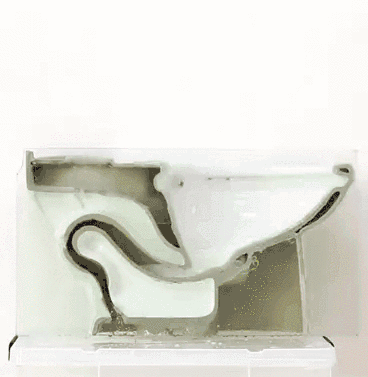 Description:

· Practical, convenient, compact and efficient.
· Necessity of household cleaning, reusable, safe and easy to operate manually.
· Remove stubborn obstacles and protect the environment without using harsh chemicals.
· Ergonomic handle and pressure release safety valve design.
· Widely used in toilet drains, washbasins, sinks, bathrooms, garages, kitchens, etc.




Technical specs:

· Material: ABS + rubber
· Size: about 535x115mm / 21.06x4.53in
· Quantity: 1 set




Instructions:

· Place it on a blocked toilet, apply air pressure, and fire a shot, he will pass unimpeded



Notes:

· In our daily lives, we often encounter blockages in toilets, sinks, sewers and sewers. It is difficult to clean and smells bad. This versatile dredger can easily solve the above problems, so you don't need to worry about it anymore.
· 100% brand new and high quality.
· When the toilet is dredged, pay attention to the fit with the wall of the toilet, and it can be inclined 45 degrees when using it.
· Do not aim the air jet at the mouth, nose, ears, or eyes.
· When used by minors, it should be used under parental care.
· If the pipeline is half-blocked, it is recommended to put some toilet paper debris to make the pipeline close to full blockage, so that the effect of using the product is better.
· The air jet port of the gag must be immersed in the blocked fluid medium to work, so that the effect will be obvious
· When using, put more water and it is not easy to splash outside. When using this product for the first time, it is recommended to use other items
· Cover it to avoid splashing yourself. After proficient use, there is no need to cover or splash.
· Try not to exceed 10 times in continuous use~~ to avoid excessive temperature and damage to the machine. Let it sit for more than 30 minutes before use.